Dr. P. Mester Test
Name: Dr. I. Malik
Title: MD General practitioner
Specialism: General medicine
RMC-number: 418956
Education: GKT School of Medicine in London
LinkedIn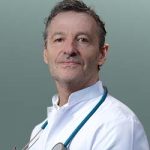 Introduction
Meet doctor Peter Mester. He is MD General practitioner and specialized in Internal Medicine. Being a doctor is one of his passions. Outside work, he enjoys a range of active hobbies such as high-intensity training, running, swimming, cycling and he participates in triathlon competitions.
Qualifications
Doctor P. Mester regularly attends the mandatory annual Appraisal and the 5 year cycle of Revalidation procedures prescribed by the European Medical Professional Regulatory Body. This is a guarantee for the patients that his European Medical Licence to Practice is updated and valid. He has completed the AMERICAN MEDICAL DIPLOMA LICENSE EXAM /USMLE/. REGISTRATION NUMBER 0-472-939-8. He has also taken several courses organized by the University of Washington Center for AIDS and the European AIDS Society.
Experience
As a specialist in Internal Medicine, he treats patients with a large diversity of disorders. For example, from a mild gastroenteral infection to complex or serious medical conditions.
Specialism
During his professional career his interest has shifted towards cancer cachexia, malnutrition, sarcopenia wasting disorders, AIDS.
Cooperation
To the question why Dr P. Mesters works with Dokteronline he said:
"This online medical job provides new professional challenges for me due to the simple fact that I must rely on my medical knowledge more than ever as there is no physical encounter with patients by nature of this work. I appreciate the transparency, the supersafe structure of Dokteronline that makes my work efficient. The comprehensive interactive medical questionnaires and regular feedback makes it possible for me to provide the utmost professional medical service for those patients who are in need."