Our medical knowledge
We work together with health professionals such as doctors and pharmacists to ensure our service is based on the latest insights.
Affiliated doctors
Dokteronline.com boasts a large network of doctors and pharmacies. This ensures we have 24/7 access to medical knowledge which enables us to provide a reliable service. It goes without saying that all the doctors we work with are registered doctors. Many of them work as GPs in their own communities.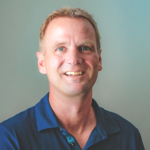 Your medical questionnaire and health needs are always reviewed by our affiliated doctors. In some cases, it may be necessary to contact you in person to clarify some details or ask additional questions about your medical history or situation. The information you provide will help the doctor determine the best care to improve your health. This means the doctor may decide to prescribe a different treatment than the one you requested or decide against treatment altogether. If this happens, you will always be informed to ensure you understand why this action is being taken. If your medical treatment request is approved, you will receive a prescription or your medication will be dispensed by an affiliated EU pharmacy and sent to your home. Upon receiving the medication, you will also receive an explanation of and instructions of how to take the medication. If you have any additional questions, you can consult the doctor via the after-care link in your My environment.
You can always find the name of the doctor providing treatments in the confirmation e-mail you will receive after the doctor has assessed your application. In this e-mail, you will also find the official registration number of your doctor, as well as a digital link to the regulatory authority in the EU country where this doctor works. You can use this information to easily verify his or her registration online.
Medical Advisory Board
Dokteronline.com has its own, independent medical advisory board. The board consists of doctors and pharmacists who supervise the medical processes surrounding our platform. They assess the provision of information, continually monitor the safety and possibilities of the products in our product range, and supervise the medical processes on our platform. This includes the development of medical questionnaires used to assess a patient's condition and determine the suitability of medications. In everything we do, safety is our number one priority.