Laser Hair Removal pros and cons
Written by: Editors
Last update: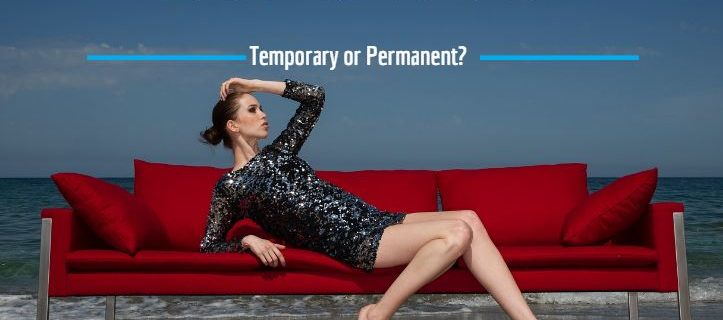 Laser Hair Removal pros and cons
Hair Removal which is the most effective method?
Your armpits, your legs, your bikini line … many women like it when these areas are soft, smooth and especially hair-free. Some women also take on facial hair. But what is actually the best way to depilate yourself and how do you permanently remove unwanted hairs?
These are the most commonly used epilation methods, with their pros and cons.
Shaving
Shaving is still one of the most commonly used ways to depilate. Several types of razors are available at the drugstores. These can render your legs, armpits, and bikini hairless in no time.
In principle, it is done quickly. Just use a razor blade on your skin under the shower and Bob's your uncle. A razor blade is also very easily fitted into your toilet bag and is inexpensive.
Disadvantages: The blades easily cause skin irritation and you may suffer from ingrown hairs. Moreover, the result is short-lived. After a day or two, the first stubble appears and you have to go at it again.
The blades easily cause skin irritation and you may suffer from ingrown hairs. Moreover, the result is short-lived. After a day or two, the first stubble appears and you have to go at it again.
Epilating, resins, and waxes
When epilating, the hairs are removed from the skin with their roots. Epilating with tweezers is mainly applied to the eyebrows. For epilation, you can use a special epilation device. Resins and waxes are also a form of epilation. The hairs stick in the resin/wax and are then pulled out of the skin with strips.
Advantages of epilation: The hairs stay away for a few weeks, and when they grow back they do not form 'stubble'. You have less chance of ingrown hairs.
Disadvantages of epilation: this method is not completely painless. One endures it better than the other. You can also suffer from skin irritation and a burning sensation afterwards. In addition, the hairs must be long enough to be "caught". You will need to grow enough hairs first. Especially in the summer, this is not always convenient.
Laser method
The laser is a method of stopping unwanted hair growth (as good as) permanently. When using the laser method, the hair papilla is destroyed by the laser light. As a result, hair cannot grow anymore. This technique only deals with hairs that are in the growth phase (hair growth expands in different stages). Because not all hairs are in the same phase at the same time, you will need to repeat the treatment a few times.
Advantages of the laser method: The method is not very painful and gives a good result. Afterwards, the skin may feel somewhat burning. The hairs usually do not return.
Disadvantages of the laser method: Purchasing a laser device is not cheap. This also applies to treatment with a beauty specialist or another provider. Lasers also have less effect on grey, red and blonde hair, and also work less well in people with dark skin. Keep in mind that the treated skin is not allowed in the sun for a few weeks after the treatment.
IPL/ELOS
New alternatives to lasers are IPL (intense pulsed light) and ELOS (electrical optical synergy). These methods resemble lasers but work slightly more intensively because of pulsating light (IPL) or the simultaneous use of radio frequency radiation (ELOS). This eliminates hair papilla in several ways, which would give a better result.
Advantages of IPL/ELOS: On average, about 75% of the hair is permanently eliminated in the treated area. Keep in mind that there is always some down hair that can sometimes grow into "real" hair. Especially the ELOS treatment is also suitable for lighter hair and for people with dark skin.
Disadvantages of IPL/ELOS: You cannot perform this method yourself, you need to go to a (beauty) specialist. If performed incorrectly, the skin may burn, temporarily discolour or form scars. Always have your treatment done by a professional company. You have to take into account slightly higher costs than other hair removal methods.
Which hair removal method do you use?
Sources: haarstichting.nl, ontharen.net